Welcome to Immanuel Lutheran Church and School on the web! We are glad you are here!
Our mission is to spread the Gospel in its truth and purity through Word and Sacrament in accordance with the Confession of the Lutheran Church – Missouri Synod.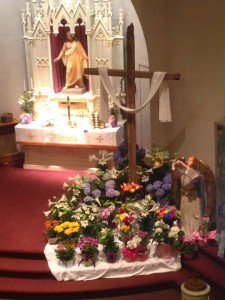 OUR SCHEDULE
Saturday
Evening Worship: 5:00 pm
Sunday
Sunday School/Bible Study: 8:30 am
 Worship: 9:30 am
Coffee Fellowship: 10:30 am
Advent
(supper in church basement 5:00-6:15 pm)
Wednesday, Dec 7: 8:30 am & 6:30 pm
Wednesday, Dec 14: 8:30 am & 6:30 pm

Special Services
Lessons and Carols Concert Sunday, Dec 11: 3:00 pm
Sunday School Program, Saturday, Dec 17: 5:00 pm
Christmas at Hoosier Ridge, Friday, Dec 23: 7:00 pm
Christmas Eve, Saturday, Dec 24: 5:00 & 7:30 pm
Christmas Day, Sunday, Dec 25: 9:30 am
New Years Eve, Saturday, Dec 30: 5:00 pm
New Years, Sunday, Jan 1: 9:30 am


Please contact us at (507) 534-3700 if you have questions about our church and school.
Click here for the school's Facebook page
Check out the Facebook page for the church!